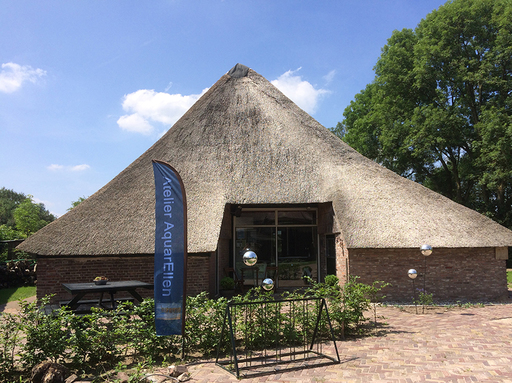 Workshop agenda 2019
9 maart 2019, Gerda Mertens
13 april 2019, Mineke Reinders
11 mei 2019, Arie Jekel
22 juni 2019, Hannie Rieuwerts
14 september 2019, Rein van Uden
13 oktober 2019, Gerard Hendrik
Workshop agenda 2018/2019
10 maart 2018, Mineke Reinders, www.minekereinders.com
26 mei 2018, Arie Jekel, www.ariejekel.nl
30 september 2018, Gerard Hendriks, ( Vol )
3 november 2018, Jan Min, www.watercolorsjanmin.com
9 maart 2019, Gerda Mertens, www.gerdaaquarel.be
22 juni 2019, Hannie Rieuwerts, www.aquariewerts.nl
14 september 2019, Rein van Uden, www.rein-van-uden.nl
Auction from Amref Flyig Doctors on Facebook page Atelier AquarEllen and linkedin
Workshop with Mineke Reinders, 10 maart 2018, van 10.30 tot 15.30
For more information: info@aquarellen-online.nl
Workshop with Arie Jekel, 26 mei 2018, 10.00 tot 16.00 uur
For more information: info@aquarellen-online.nl
Workshop with Gerard Hendriks, 30 septmeber 2018, 9.30 till 16.30
For more information: info@aquarellen-online.nl FULL
18 november 2017, workshop Jeroen Bijl.
14 october 2017, workshop with Mineke Reinders. € 70,00
Joyn us and subscribe on info@aquarellen-online.nl
Wednesday 8 february 2017 tot 10 mei 2017 exhibition Ichthus, Walstraat 21, Emmen
Sunday, January 31, 2016, Open Sail Art, Gallery Drentsche Aa, Balloo.

Group exhibition including Henk lanting, Gerard Shelter, Adriana Mast, Ellen Visser-Bergsma et al

Official opening will take place on January 31, 2016 at 14.15 by Alderman Co Lambert of the municipality Aa en Hunze.

Gallery Drentsche Aa, 27 Balloo to Balloo
There can be ordered Christmas cards again. It is possible to eanble a standard text, but also your own personal text. Keep in mind with a delivery time of 2 weeks.
€ 2,00 each including envelope, shipping excluded.
Look for ordernumber in the Gallery, Christmas
There are new works from me you can see in Gallery "Drentsche Aa" in Balloo. These participate in the summer exhibition Drentsche landscapes, 28 June to 30 August 2015.
Agenda Art Fairs where I am particepait in 2015.
17 mei in Vries, 23 mei in Balk, 6 juni in Emmen, 5 juli in Veenhuizen, 9 augustus 2015 Wezup en 12 september Stichting SWAMP Marsdijk Assen.
A piece of history on "Farm Kamps" Rolde
In December 2001 the foundation "Het Drentse Landschap" could purchase the historical farm with support from the province and the government. By order of the foundation the farm has completely been restored in 2004 and was ready for the opening in 2005. In the early morning of 2011 the farm has been destroyed by arson. In the spring of 2014 the reopening of "Farm Kamps" took place.
While searching through our photo files I came across a picture of "Farm Kamps" that we have made during a walk in the winter of 2010.
This picture has served as visual material for the watercolor that I have made.
I wish everyone the best for 2015 and many creative moments.
ASince 1 october I have the possibility of continuous to exhibit by Yogastudio, Bulan-Baru, Van Storkweg 2, Assen.
There are now also gift cards, 6.5 x 6.5, as personal touch at a bunch of flowers or a gift. All a printed version of an original watercolour.
Cards with envelops, € 1,50 apiece and 5 for € 6,00
Cards € 1,00 apiece and 6 for € 5,00
There also bookmarks, € 1,00 apiece.
If you are interested, please don't hesitate to send me an email at:
info@aquarellen-online.nl